What country should be on the 'made in' labels on our textiles products?
I hope this article makes you think because almost all your textiles were made into fabric in China.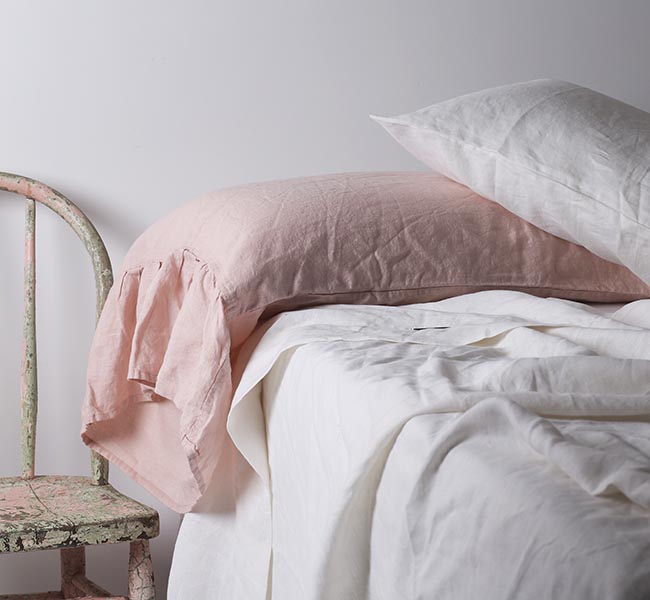 So.
Let us say that Australian cotton is shipped to China for processing, and then returned to Australia as bedding. What does the label say?
It most likely says - Cotton - made in China - because it was processed in China. Not grown in China, simply processed there because of costs and trade agreements, most of the world's textiles are processed in China.
The labelling could say ' processed in China from 100% Australian Cotton ' but it generally does not.
So when you go to a store and buy your fabric that has been made in China from blended cotton, and take it home to make dresses to sell at market, what do you put on your label?
You put on it that it is 'made in Australia'. Even though 95% of it was made in China, you've sewn it, so you claim it as your own. But is this actually correct? We don't believe it is.
Our Linen is European Flax, which we pay a premium for and it is processed in China, so our labels say 'made in China'.
We will be correcting this from now on to say 'European Flax - Linen Processed in China'.
China has the best processing plants in the world, after all, they have made cloth for thousands of years, and this is something they are good at.
But you get what you pay for. We have found an exceptional textiles business, who has all the certificates we require to do business with.
The Linen's that are made for us are premium quality and we pay for that.
We choose Long and Medium fibres for our Linen, depending on the feel we want it to have. We only design in 100% Linen and do not skimp on quality.
The devil is in the details. We have been told that give more detail about the quality, texture and finish of our bedding than the biggest brand names in the world. They actually congratulate us on our professionalism.
"Buyers for big-name brands will often say we want to order Linen sheets, here are the sizes and these are the colours." And that's it!
So when a boutique bedding business from Australia sends through a list of finishing requirements they are amazed.
But that's Yummy Linen. We are a slow fashion business and we believe in quality over quantity.
Recent Posts
Cotton Pyjamas, pyjamas, night suits, loungewear, ladies night suits, sleepwear and whatever else yo …

What country should be on the 'made in' labels on our textiles products?I hope this article makes yo …

What's the hype with Yummy Linen's Boho Vintage Kantha Quilt's?Well, they are our favourite tac …