The best tote bag you will ever own!
Up-cycled from Sari cloth, into Vintage Kantha Quilts and throw blankets some 20 years ago, our Jhola Market Bags are the definition of Slow fashion.
Firstly, this hand block printed cotton cloth was designed to be an Indian Sari. After years of use, and as fashions change, the Sari has then been sewn with 4 to 5 layers of cotton into a vintage Kantha quilt. This repetitive hand stitching, like Japanese Boro Stitch, is referred to as Kantha Stitch.
Our Indian neighbours are masters at reusing things, so after the vintage quilt has had its use, the cloth once again has been used to create our stunning Jhola Market bags and more. They are wonderfully textural and strong. In fact, I once went to the supermarket with just this bag and while it fit everything I bought I could not lift it, so had to buy another recyclable bag!
I have used mine as an overnight bag, as well as a general use handbag. So many people comment on it as they even look comfortable to carry.
This is the perfect gift for yourself and others. They are larger than a standard shopping bag. At 60 x 48 x 20 - 25 cms they are very roomy. As they are all made from recycled cloth no two are ever the same, so don't try to order 2 of the 1 design. Some have sister bags that are similar but never 100% the same design.
AT Yummy Linen you will find an assortment of new and vintage pieces. The Queen / King size Kantha quilts are all new cotton cloth. OUR Vintage Kantha throws, which are smaller are all upcycled from retro designs from the 1960s and 1970s.
All our designer bedding range of Luxury Premium Linen have deep pockets and are our designs.
We are an Australian online textiles business situated in Coffs Harbour NSW. All of our products are made from natural fibres and are biodegradable. Each collection is designed with your comfort foremost in our mind, but, very closely followed by the sustainability and biodegradable qualities of our collections.
WE pride ourselves in having a collection of sensory soft furnishings and our sensory mums are loving us for it. Everything we have is wonderful to touch and provides comfort and calmness. The feel of our soft furnishings is generally soft and textural. You want to rub your hands over each of our pieces. They are soothing and feel wonderful.
Using 100% natural fibres, you will never experience the discomfort of touching synthetic fibres.
We get that!
Our designer is allergic to synthetics, all we need to is hand her a sample and we will soon know if the quality is to Yummy Linen standards or not.
We are real, and we reply to any questions you may have. Our Clientele is very important to us, so we will do what we can to answer any of your questions.
Welcome to Yummy Linen, and we hope to see you ordering some Earth Friendly products from us soon.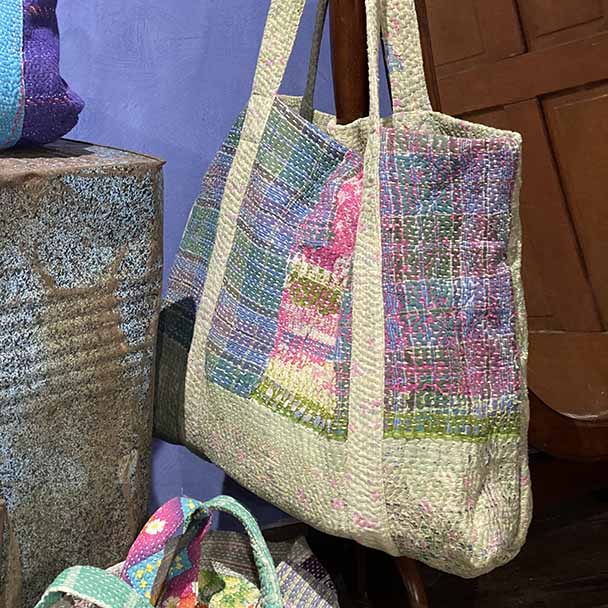 Recent Posts
Cotton Pyjamas, pyjamas, night suits, loungewear, ladies night suits, sleepwear and whatever else yo …

What country should be on the 'made in' labels on our textiles products?I hope this article makes yo …

What's the hype with Yummy Linen's Boho Vintage Kantha Quilt's?Well, they are our favourite tac …